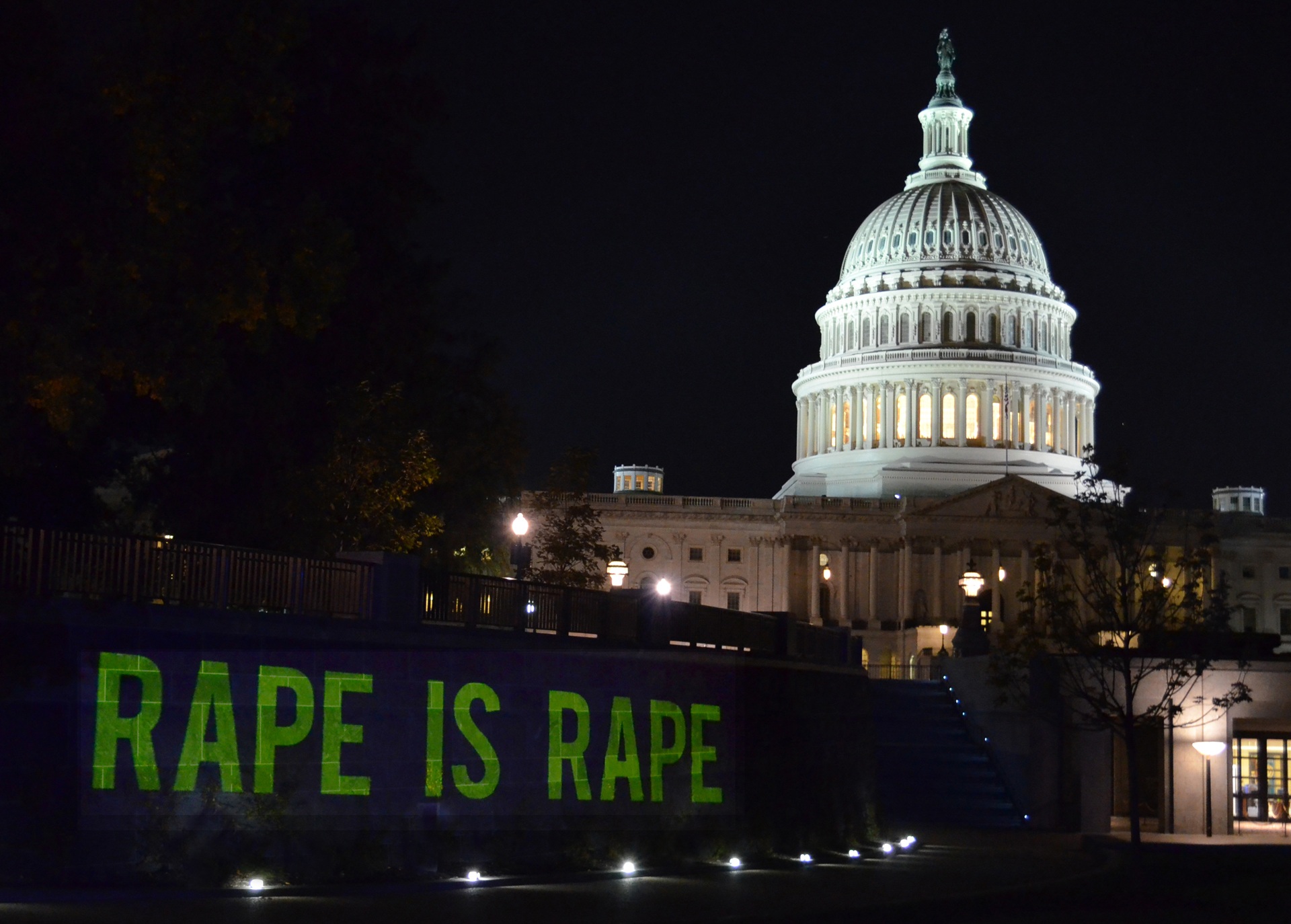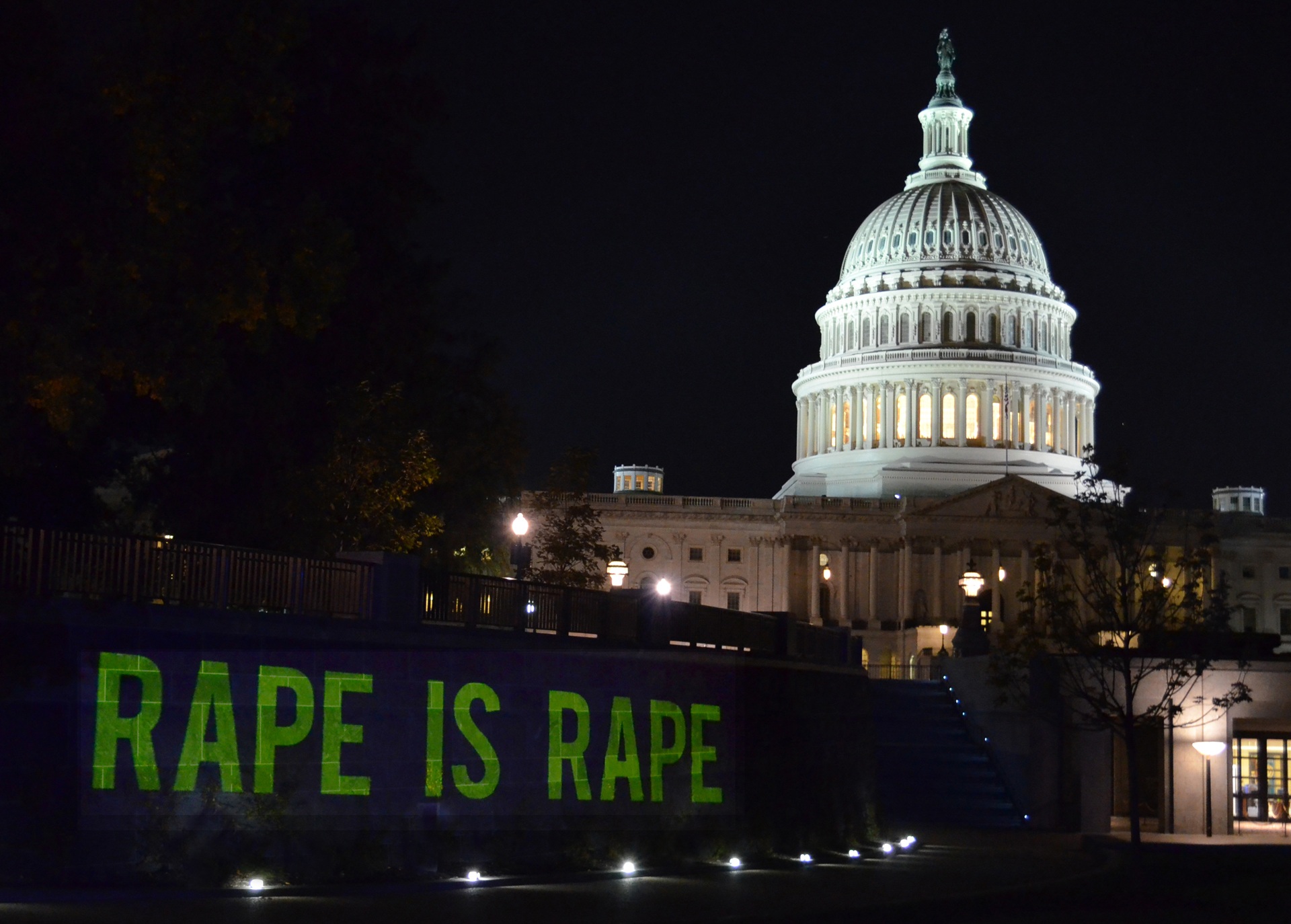 Rape is Rape
2012
FORCE: Upsetting Rape Culture projected "RAPE is RAPE onto the US Capitol Building with stories of survivors during the 2012 national election. The stories fell outside of the definition of "forcible rape" and illuminate what is missing from the national conversation on the politics of rape: the experience of survivors. The demonstration was carried off in collaboration with Luminous Intervention.
FORCE: Upsetting Rape Culture
2010-Present
I co-founded FORCE: Upsetting Rape Culture in 2010. By and for survivors, FORCE is an art and organizing collective. Nationally known for producing large-scale public art, FORCE believes that a more difficult and honest conversation needs to happen in order to face the realities of sexual violence. FORCE is currently collectively led by Charnell Covert, E Cadoux, me, Shanti Flagg, and Mora Fernandez. For further information, visit FORCE's website.